Regular price
$300.00 USD
Regular price
Sale price
$300.00 USD
Unit price
per
Sale
Sold out
Share
This is a warm tone monochromatic print. It is a composite of three image layers (obviously, she was not actually floating in the sky).
About the clouds, I usually take a camera with me when taking day trips or even when just running errands. On the day I captured these clouds, I was shopping for furniture at Rubin's in downtown Madison, Wisconsin. It was toward the end of the business day, in December, and when I left the furniture store the sun was setting and these wonderful clouds were drifting over a frozen Lake Monona. I jogged to the car, grabbed the Fuji X-E3, and snapped a few frames before heading home. I put the image files in a folder called "Sky," and I used them here. 

A third element in this composite is a thin layer of texture. I take too many pictures of textures -- rust, snow, bark, brick, stone, scarred steel, weathered paint, fabric. 
Model
Ayeonna Gabrielle. AyeonnaGabrielle.com

Details
Paper Size: 17 x 25 inches
Image Size: 14 x 22 inches
Margins: about 1.5 inches
Paper:

100% cotton rag paper. Archival grade. Matte.

Edition of 5 prints.
Date: 2022
View full details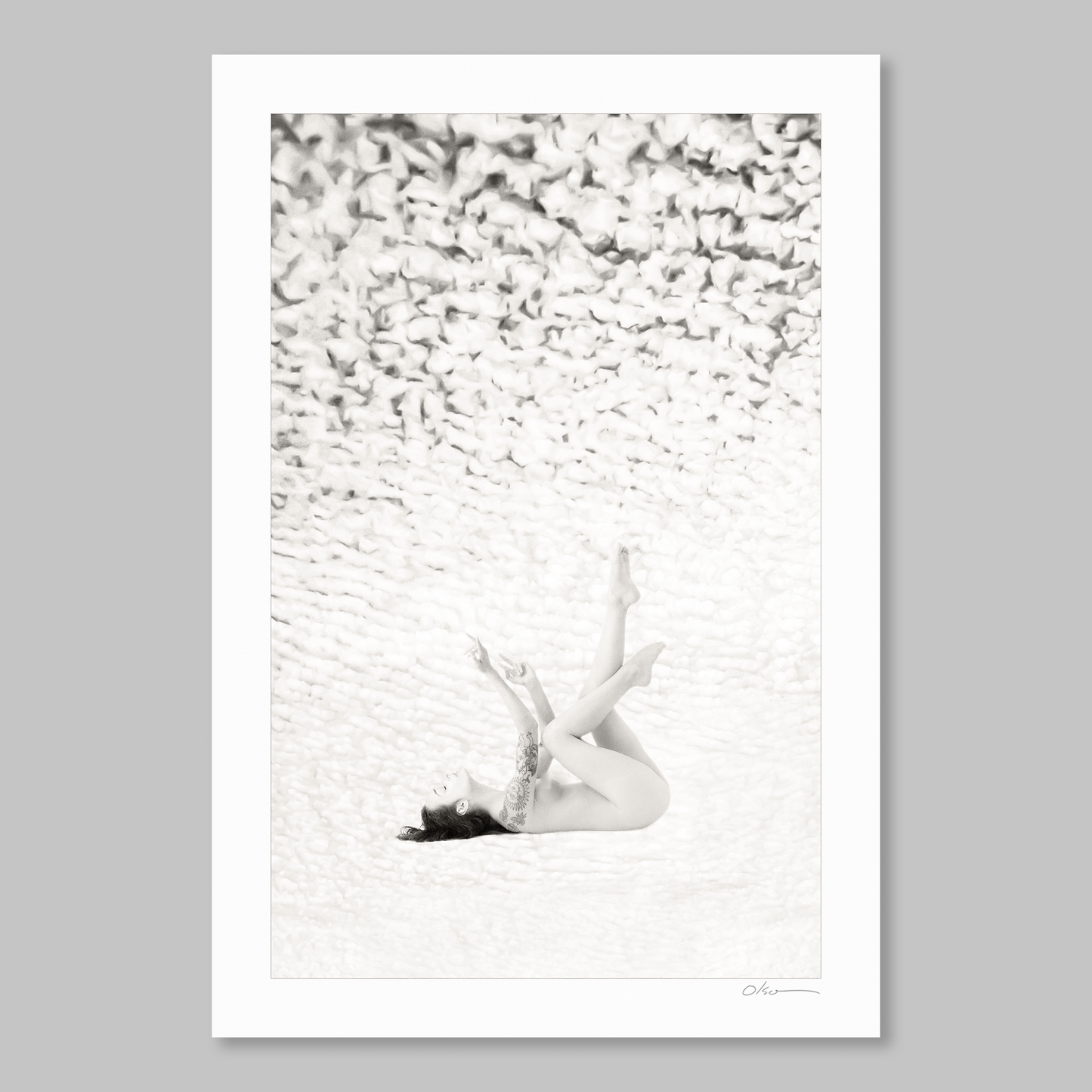 Free Shipping

MCO Fine Art offers free shipping to U.S. addresses.